הרצאות, פאנלים ונטוורקינג עם מיטב העורכים הבינלאומיים ב 28-29.821 אונליין (שימו לב הזמנים הרשומים הם בזמן אמריקה, תעשו את החישובים המתאימים)
פאנל על עריכת סרטי מיוזיקל, שיחה עם העורך טים קרוס (וויפלאש), פאנל מעוזר עריכה לעורך, השקת תוכנית הפרטנרים הבינלאומית, שיחה עם הסופרת בובי אוסטין (מחברת ״בחדר העריכה״) ושני ארועי נטוורקינג עם עורכי אופוריה, המנדלוריאן, אישה צעירה מבטיחה, ריספקט, ברבור שחור, איך פגשתי את אמאש׳ך ועוד הרבה
חברי איגוד ורוצים את הכרטיס שלכם? שילחו מייל >>
Saturday, August 28th, 2021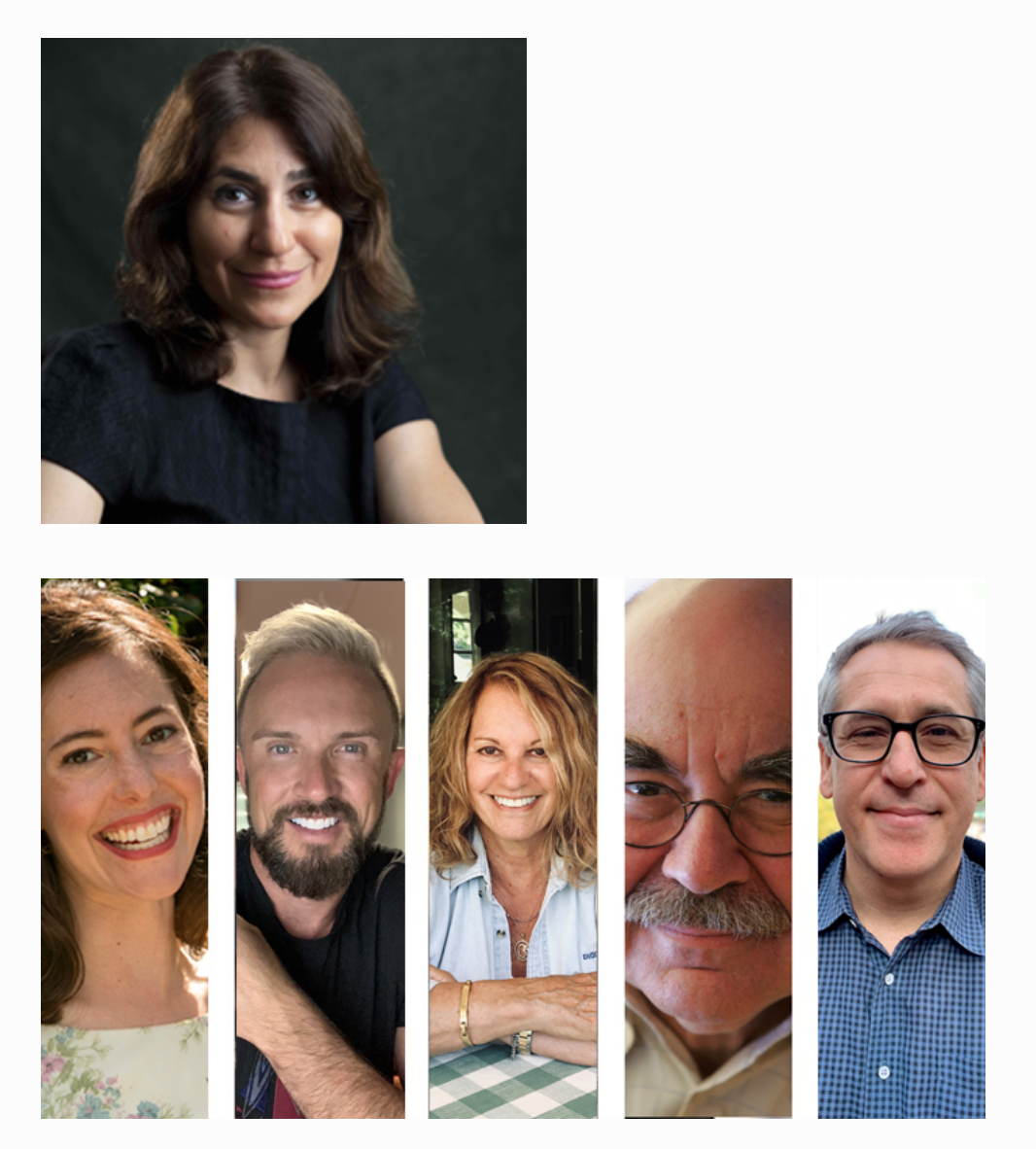 "Editing For Musicals"
9:15am to 9:30am – EditFest Intro video / instructions / sponsor reel. Approximately 15 minutes.
9:30am – 11am
Moderated by Carolyn Giardina
Tech Editor at The Hollywood Reporter
Panelists:
Ali Greer – Schmigadoon!
Kris Fitzgerald – Central Park
Virginia Katz, ACE – Dreamgirls, Beauty and the Beast
Alan Heim, ACE – All That Jazz
Myron Kerstein, ACE – In the Heights, Crazy Rich Asians, tick, tick…Boom
11:15am to 1:00pm
Inside the Cutting Room with Bobbie O'Steen Author of The Invisible Cut & Cut to the Chase
"A Conversation with Tom Cross, ACE" Whiplash, La La Land, First Man, No Time to Die
1:15 pm
Saturday Networking Break-Out Rooms
Julio C. Perez IV, ACE – Euphoria, Malcolm & Marie
Dana E. Glauberman, ACE – The Mandalorian, Ghostbusters: Afterlife
Yana Gorskaya, ACE – What We Do in the Shadows, Hunt for the Wilderpeople
Molly Shock, ACE – Top Chef All Stars, Rupaul's Drag Race All Stars
Frédéric Thoraval, ACE – Promising Young Woman
Rosanne Tan, ACE – The Falcon and the Winter Soldier, Mr. Robot, Homecoming
Jessica Hernández, ACE – A Black Lady Sketch Show, Self-Made
Avril Beukes, ACE – Respect, Queen Sugar
Erika Dapkewicz, ACE – Vivo, Puss and Boots
Assistants and Interviewers currently include Glenn Garland, Susana Benaim, Robbie Gibbon, Christina Velez, and Matthew Allen.
2:00 pm – Sign off for the day
Sunday, August 29th
9:15am to 9:30am – EditFest Intro
9:30am – 11am
"From Assistant to Editor: Mentoring the Next Generation"
Moderated by Matt Feury
Senior Director, Artist Relations AVID
Panelists:
Part 1 – The Mentors
Ben Bulatao, ACE – Deadliest Catch, Florida Man
Melissa McCoy, ACE – Ted Lasso, Whiskey Cavalier
Joi McMillon, ACE – Zola, The Underground Railroad, Moonlight
Alan Baumgarten, ACE – Trial of the Chicago 7, Molly's Game
Harry Yoon, ACE ­– Minari, Shang-Chi and the Legend of the Ten Rings
Part 2 – The Assistants
Francesca Castro
Irene Chun
Christina Mar
Daniel Morfesis
Art O'Leary, ACE
11:15am to 1:00 pm
"International Partner Program Launch"
Strengthening the Art of Editing in the Global Film Community
Moderated by Jazz Tangcay, Senior Artisans Editor at Variety
Panelists:
Alexander Berner, ACE – Babylon Berlin, Cloud Atlas, Resident Evil
Janus Billeskov Jansen – Flee, Another Round, Pelle The Conqueror
Yang Jinmo, ACE – Parasite, Snowpiercer, Train to Busan
Soledad Salfate – A Fantastic Woman, Somos., Gloria Bell
Michelle Tesoro, ACE – The Queen's Gambit, Flag Day, When They See Us
1:15 pm – Sunday Networking Break-Out Rooms
Mikkel E.G. Nielsen, ACE – Sound of Metal – 2021 Oscar Winner
Charles Little II, ACE – 911, Lone Star
Stephen Rivkin, ACE – Avatar, Pirates of the Caribbean
Lillian Benson, ACE – Chicago Med, Maya Angelou And Still I Rise
Josie Azzam and Susan E Kim – Discussion with Sally Menke 2020/21 Fellows
Patricia Barnett, ACE – iCarly, Everybody Loves Raymond, Call Your Mother
Susan Federman, ACE – How I Met Your Mother, Man with a Plan
Daysha Broadway, ACE – A Black Lady Sketch Show, Insecure
Andrew Weisblum, ACE – The French Dispatch, Black Swan, tick, tick…Boom!
Kirk Baxter, ACE – The Social Network, Mank
Assistants and Interviewers will include Alfonso Carrion, Hailey Ruffner, Kelly Soll, Shannon Weiss and Alyssa Donovan.
2:00 pm – Sign off